Kitchen


Bathrooms


Laundry


Bedrooms


Hallway


Balconies


Dusting


Windows


Carpet steam cleaning


Garage


Pest Control
After speaking to Sam who is a true GEM. I booked with First Class Cleaners I saw for myself their work is first class quality and now I can happily say my carpets look brand new again: Thanks so much!
My wife and I used First class carpet cleaners last week to clean our lounges and rugs, Professional company reliable on time and first class is truly what they are!! Fantastic Job Sam good old fashion customer service and Hard work highly recommended
I had an emergency job as the other company I originally booked never turned up. I rang Sam and on the same day the boys who cleaned my carpets were here within a couple of hours.  Great job all stains gone and carpets smelling nice& fresh thanks so much will use again in the near future.
As a business owner myself I must admit it's very rare u find exceptional customer service and high quality work!! Sam and his staff are exceptional.  I needed my office to be cleaned after hours and most company's I rang passed the job up. Sam turned up himself after 5 pm on the same day and didn't finish till 10 pm that night. now I use Sam for all my offices from Brisbane to gold coast for 2 years now not once has let me down
Kitchen
Clean inside/outside all kitchen cupboards, clean inside/outside of oven, cook top, grill & range hood. Clean inside/outside microwave, wash inside/outside of dishwasher, damp wipe all kitchen bench tops, vacuum and mop floors, clean & shine sink and taps with Jif, damp wipe window ledges, skirting boards and door frames.

Bathrooms
Vacuum and mopping of floors, wipe and disinfect toilet, clean shower screen and tiles, clean all bathroom walls, clean and disinfect bathroom sinks, wipe all counters, clean mirrors, wipe skirting boards and door frames, dust air vent, bathtub wiped and disinfected.
Laundry
Vacuum & mop floors, wipe walls, wash sink & cupboards, remove cobwebs
Bedrooms
Vacuum/mop, clean mirrors, remove litter, remove cobwebs, clean windows inside, dust and wash window sills and ledges, vacuum carpet edges, clean inside cupboards and built in wardrobes, spot clean walls, doors, light switches for finger marks and scuff marks.
Hallway
Vacuum and mop, vacuum carpet edges, clean mirrors, wipe skirting boards and door frame, remove cobwebs.
Balconies
Vacuumed and mopped.
Dusting
Cobwebs, light fittings washed, all skirting boards damp wiped
Windows
All internal glass and mirrors, sliding glass doors in & out, tracks, frames wiped down, cobwebs removed, window sills damped wiped.
Carpet steam cleaning
Pre-vacuum and edges, shampooing, & free deodorising with portable hot water machine.
Garage
Vacuumed and mopped, clean wipe skirting boards and door frames, remove cobwebs, clean inside and outside all cupboards.
Pest Control
We offer Pest control and flea treatments both inside and out for all properties at a amazing half price
Our Regular Clients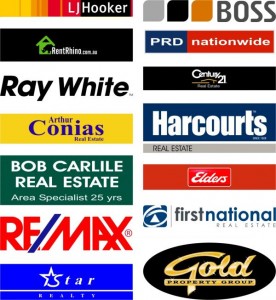 Professional Staff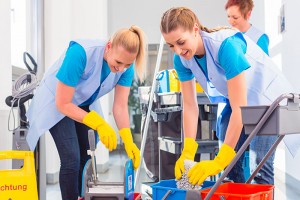 Attractive Prices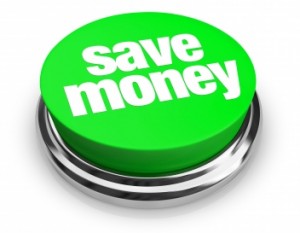 WE ARE THE PROFESSIONAL BOND CLEANERS
Do you want to leave a good impression when you move out?
Let First Class Bond Cleaning make sure you leave the premises just as you found it!

OUR BOND CLEANING SERVICES

Rental Properties


Office


Commercial


Homes


Carpet Cleaning


Window Cleaning


Oven Cleaning
REAL ESTATE SERVICES
If you're a Real Estate Agent, Property Manager, or a tenant about to vacate a property, contact us to see how we can get your property into pristine condition.
Call us today on 0499 578 596
End of Lease Cleaning in Brisbane AND Gold Coast
If you want to keep your valuable bond money in your pocket and your rental reputations intact then you need the services of a professional end of lease cleaning team to ensure you get all of your money and reputation back. When it comes to end of lease cleaning in Brisbane and the Gold Coast there is nobody that comes close to the superior quality cleaning service provided by the team at First Class Cleaning.

FIRST CLASS BOND CLEANING-FULL RANGE OF LEASE CLEANING

First Class Bond Cleaning offers our Brisbane and Gold Coast customers with a range of services that will leave your rental property looking like new and you with a wad of cash in your palm.
First Class Bond Cleaning services are the Real Estate Institute of Queensland specified requirements so you can be sure that your money is going to good use when you hire us.
First Class Bond Cleaners offers a range of bond cleaning services including; kitchen cleaning, bathroom cleaning, bedrooms and laundry cleaning, hallways and balcony cleaning, windows and garage cleaning, and everything you could possibly need cleaned to ensure you get the most back from your real estate agent or landlord.
Not only does first class bond cleaning offer the most professional and expert end of lease cleaning service in Brisbane and The Gold Coast, we also offer our valued customers a range of free extras to ensure that your get all of your money back.
First class Cleaning offers free carpet cleaning and oven cleaning to our bond cleaning customers as well as half price pest control, pressure cleaning and rubbish removal! That is incredible value and impossible to beat!
Contact First Class Bond Cleaning Today
If you need the most thorough an experienced bond cleaning in the Gold Coast and Brisbane areas then you need to call the expert and professional team of bond cleaning experts at First Class Cleaning today.
It doesn't matter if you're a commercial or residential lease holder, whether you want an office, apartment, house, or flat professionally cleaned, First Class Bond Cleaning has the expertise and experience as well as the latest equipment to get your end of lease cleaning job done right first time around and for less than our competition.